Understanding your skin can be difficult. Sometimes you think you've got your skin care routine down pat, but then a pimple pops up. It's hard to perfectly understand your skin, but luckily, there are ways to treat skin care concerns. Check out these five ways to handle difficult skin!

Sun Burn
Almost everyone has fallen victim to the sun's harsh rays. The first step to protecting yourself against sunburn is by being informed.
Here are some tips:
The sun's rays are harshest from 10 a.m to 2 p.m. 

While no screen can block 100 percent of the sun's UVB rays, SPF 30 blocks 97 percent. 

Apply sunscreen 30 minutes before going outdoors every day.

 If you are out in the sun, reapply sunscreen every two hours. 
If you still get burnt, treat sunburned skin by applying a moisturizer that contains soy or aloe vera to ease the pain. Taking cool baths will also relieve some of the pain. As an extra measure, be sure to drink extra water to prevent dehydration. Sunburn is no fun, so take precautionary measures and treat accordingly when necessary.
Dry Skin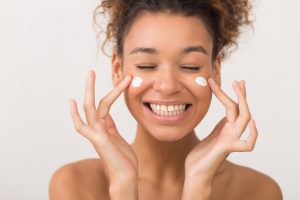 Dry skin often affects people during the winter months due to cold wind hitting their skin. However, dry skin can also be caused by harsh fabrics, so wear clothes that don't irritate your skin. If you're struggling with dry skin: moisturize, moisturize, moisturize. Moisturizers act as a shield on your skin, keeping water from escaping. If you continue to have dry skin after moisturizing, invest in a humidifier. Also, limit bath time and avoid drying soaps. By taking these few steps, you can cease dry skin.
Oily Skin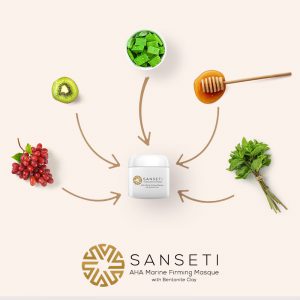 Oily skin is harder to prevent as it is typically caused by genetics and environmental factors. However, it can still be treated using a variety of skin care products. Face masks are a great solution to oily skin if they contain clay, honey, or oatmeal. Our AHA Marine Firming Masque contains bentonite clay and honey extract making it the perfect solution for oily skin. 
Using a cleanser, toner, and moisturizer (in that order) two times every day can help oily skin. It's important to use a cleanser that contains tea tree oil, salicylic acid, or sulfur as they help remove excess oil. Exfoliating once a week is also beneficial to oily skin. Oily skin is hard to prevent, but not impossible to treat! 
Ingrown Hairs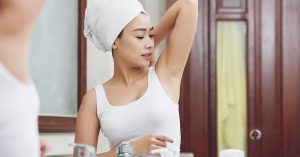 Ingrown hairs are not only unattractive, but they also can cause pain. When you first notice you have one, stop plucking or shaving in that area. Next, apply a warm compress or take a bath to soften the skin, then gently pull out the hair. Make sure to wash the area with a body wash. The spot will likely become red so have a cream ready to reduce inflammation. Ingrown hairs are a pain and knowing how to treat them is essential to a pain-free removal.

Acne Breakouts
Acne breakouts happen to the best of us. Add tea tree oil to your skin care collection to help clear your skin. Mix one-part tea tree oil with nine parts of water, then apply to the problem area one to two times a day. Another effective treatment product is a turmeric spot stick. They are easy to apply and reduce acne overnight. Whether your skin is acne prone or you're surprised by the zit's visit, try these treatments to get glowing skin.
At Sanseti, we use natural products to help reduce your skin care concerns. Our 5-Step Skin Essentials Kit includes a cleanser, moisturizer, and masque that you can use to address some of these skin concerns. Don't let your skin go untreated, use these tips for healthy, glowing skin!
###
Learn more 👉 sanseti.com
Sanseti is a worldwide skin care brand offering clinically-proven, safe, and effective skin care solutions reaching women and men of every kind. Our goal is to nourish, maintain, and restore your skin to help it glow with a radiant beauty so you can always look your best. Formulated to delight the senses and deliver beautiful results, we design products powered by the best that science and technology have to offer, but rooted in the power and beauty that can be found in nature.
Follow Sanseti on all your favorite social media platforms! #GlowWithSanseti
f: @sansetiskincare
i: @sansetiskincare
t: @sansetiskincare
#GlowWithSanseti #skincareproducts #skincare #skincaretips #skincareroutine #skincarelover #skincareblogger #skincareaddict #skincarejunkie #organicskincare #crueltyfree #crueltyfreeskincare