In recent times, there has been a mass movement towards all things natural. Food manufacturing companies have integrated an all-natural variant of their products into their production lines so as to exploit the trend that has all but consumed every major industry out there. The reason for this massive shift to all things green and earthy is not from a desire to follow the latest social media hype or trend, but rather it's a movement or desire to harness the health benefits that the earth has to offer.
In the beauty world, long has the trend been synthetic ingredients that are supposed to treat or remove certain breakouts or irritations but leave side effects when used. The all-natural approach to beauty and skin care has completely redefined what was considered possible or acceptable. These natural ingredients offer some unique and effective solutions to skin ailments without any unforeseen consequences.
They cause zero irritation and cause less side effects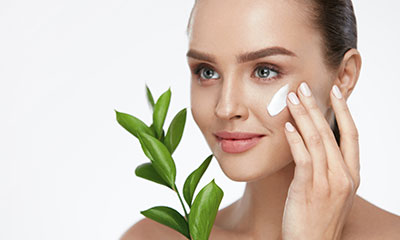 We all know how impossible it is not to run into a product mishap. There are several cases of skin redness after using a product designed to cure acne or something else. Benzoyl peroxide, for example, is known to cause redness and dryness after prolonged use. This scenario creates an opinion that skin care and certain side-effects must co-exist together. All-natural products, on the other hand, strive to eliminate that belief. They provide the same result as synthetic-based skin care products without the noticeable side effects that usually come with the product use. More natural ingredients like zinc oxide and lavender extract are kinder and gentler to your skin than most synthetic products.
They don't have any noticeable long-term effects
All-natural based skin care ingredients don't have any foreseeable consequences. They are not a possible cause of cancer or infertility. They do not harm your constitution like certain synthetic ingredients in most skin care products out there today. Parabens, for example, have been used in the past by various pharmaceutical companies in the production of various skin care products and until recently they have been considered safe but all that changed after parabens were linked to some disastrous health consequences. All-natural skin care products don't become dangerous after years of usage. The body was designed to absorb all the non-harmful herbs that nature has to offer. These products help us in the long run rather than harm us.
It's eco-friendly
We don't have to tell you what fumes and waste of industry are toxic to the planet. The production of inorganic items often leaves toxic waste that will take thousands of years for the planet to break down and absorb while organic products leave a more natural form of waste that is simpler to process by nature.
It helps the entire body
When we apply any form of skin care product to our skin it's very much like eating. It is taken in by the body and put to use. When organic skin care products meet the skin, they glide into the pores and add nutrients to the entire body. It's a more direct source of getting the nutrients that the entire body needs. This source of introducing nutrients into the body can also be dangerous at times. The body processes and breaks down synthetic products and foods as they are taken in through the mouth. The digestive system deals with some of the toxicity but such a direct means like application to the pores does not cushion the toxicity of these synthetic products. The body feels the full blow of these products and the consequences are not managed at all.
They are not significantly more expensive
Most people assume that such a progressive, healthy choice will break the bank but they would be wrong. Most quality all-natural skin care products are relatively inexpensive. In most cases they are cheaper than the synthetic variant of said product. Although it is true in some cases that inorganic products can be sometimes cheaper than their organic variant but they are usually ineffective and cost you more money in the long run.
Going all-organic is the future. It is the cheaper, safer, and eco-friendlier way to live. The choice to go all-organic should be reflected in every area of our lives including our choice in beauty products. All-natural beauty products are cheaper and healthier than most inorganic products. Their nature-given ingredients ensure that there is no substantial backlash for using any products and they don't cause any problems in the long run. Although they might not be necessarily more effective than their organic counterpart, they are effective and cheap enough to be the right choice when buying skin care products.
###
Learn more 👉 sanseti.com
Sanseti is a worldwide skin care brand offering clinically-proven, safe, and effective skin care solutions reaching women and men of every kind. Our goal is to nourish, maintain, and restore your skin to help it glow with a radiant beauty so you can always look your best. Formulated to delight the senses and deliver beautiful results, we design products powered by the best that science and technology have to offer, but rooted in the power and beauty that can be found in nature.
Follow Sanseti on all your favorite social media platforms! #GlowWithSanseti
f: @sansetiskincare
i: @sansetiskincare
t: @sansetiskincare
#GlowWithSanseti #skincareproducts #skincare #skincaretips #skincareroutine #skincarelover #skincareblogger #skincareaddict #skincarejunkie #organicskincare #crueltyfree #crueltyfreeskincare