When it comes to beauty care products there is nothing as traditional and basic as the face masque. In fact, our Marine Firming Masque is one of our most popular products. So how come most people get it wrong or overdo it most times? That's an age-old question, one that comes down to something as basic as technique. Most people complain that the masques they opt for doesn't perform as advertised, well that's because they aren't getting it right. The face is one of, if not the most, delicate part of the body so it needs to be looked after with care and dedication and that is why applying the masque and just rinsing it off isn't going to cut it. You need to perfect your technique and go for the masque that best suits your skin if you want to really see results. So, without further delay let's get right to it.
Step 1: Picking the right masque
There are a lot of beauty masques out there. Before you go off getting the first masque you find in your store, you should ask yourself what you are looking for. Are you looking to look a little bit younger? Or are you looking to clear out a breakout or excess skin oil? Needless to say, different products perform different functions and you might not be getting the results you need because you're buying the wrong kind of face masque.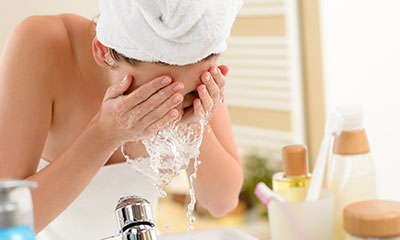 Step 2: Proper cleansing technique
Now that you've got your Marine Firming Masque don't go smearing the clay on your skin just yet, you need to cleanse first. Washing your face with warm water and applying a cleanser before applying the masque could significantly increase the effectiveness of the masque. The process helps clear up the dirt and oils that accumulate on our skins naturally from moving around and opens your pores so that the ingredients within the masque can actually get penetrate and purify the skin. It basically allows the masque to do its job properly. You can also exfoliate if you feel up to it, or use our combination Daily Exfoliating Cleanser to exfoliate and cleanse at the same time.
Step 3: Applying the masque
This is what it all boils down to in the end. A difference in technique can affect results greatly. When you have followed the instructions on the bottle and prepared the masque, then you find yourself a soft bristle brush and get ready to start. If you don't have one then you can use your hands, needless to say there will be a difference in quality. Gently apply the masque with the brush starting from your neck and work your way up to your forehead. It's important to try to avoid your nostrils, mouth, and eyes when applying the masque. Make sure the masque is spread evenly across your face and then you can top it all off with two slices of cucumbers placed gently across your eye lids.
Step 4: The waiting game
Now that you've gotten it mostly right, all that is left is waiting things out. This can be a little tricky. A lot of people think that the longer it stays on your face the greater the effects, but that's very inaccurate. If you're using a store-bought masque then you should rinse the masque off when it says so on the box. Usually the average waiting time is around 10-15 minutes so use that opportunity to listen to some music or relax.
Step 5: Rinsing the masque
This is also a delicate part of the entire process, this is where playing the waiting game pays off if you followed the step correctly. If you are using a clay-based masque and ignored the waiting time then getting it off will be considerably harder. You might have to literally bash your face in to get it off. Terrifying right? However, if you followed what it says on the packaging then you should be solid. Make sure you rinse thoroughly with warm water. Warm water makes sure you don't damage your skin as you remove the masque, the masque also reacts to the warm water and makes it easier to remove. After rinsing the masque off initially make sure you rinse a few more times to make sure the clay or masque has come off completely.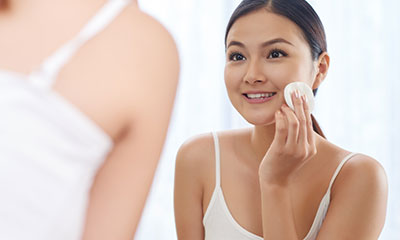 Step 6: Follow-up with toner and moisturizer
After cleansing your skin with the Daily Exfoliating Cleanser and treating your skin with the Marine Firming Masque, it's time to add some finishing touches that can brighten your day. Take a cotton ball and slowly apply a toner to your face and neck. This makes sure all that effort to get those ingredients into your pores actually stays there. The toner shrinks the pores that the cleansing process opened up. It essentially holds the benefit of the masque in place. Lastly, lock moisture into your skin by finishing with Sanseti's Revitalizing Marine Moisturizer.
Now that we've covered the steps, it's safe to say that you've identified the mistakes or omissions that have been holding you back and now know how what you need to change. And on the off chance that you didn't get the answers you were looking for, I think you should find out what kind of masque best suits your skin. There are a lot of them out there and finding the perfect one can be tricky but it's very doable.
###
Learn more 👉 sanseti.com
Sanseti is a worldwide skin care brand offering clinically-proven, safe, and effective skin care solutions reaching women and men of every kind. Our goal is to nourish, maintain, and restore your skin to help it glow with a radiant beauty so you can always look your best. Formulated to delight the senses and deliver beautiful results, we design products powered by the best that science and technology have to offer, but rooted in the power and beauty that can be found in nature.
Follow Sanseti on all your favorite social media platforms! #GlowWithSanseti
f: @sansetiskincare
i: @sansetiskincare
t: @sansetiskincare
#GlowWithSanseti #skincareproducts #skincare #skincaretips #skincareroutine #skincarelover #skincareblogger #skincareaddict #skincarejunkie #organicskincare #crueltyfree #crueltyfreeskincare