Before we address this rare and valuable species of algae, we think it's important to begin with what algae is. Algae is an underwater sea plant that contains certain skin care and nutritive properties. Algae has been known to significantly brighten the skin, thicken it, and does so much more. It contains numerous vitamins and a few of them are actually quite useful.
Since our focus is on Red Marine Algae or rather, the extract, we are concentrating on the age-reversing properties and antioxidants that this underwater marvel contains. There are a few thousand species of algae and they all contain chlorophyll – which functions as their primary sunlight processing pigment – but the thing that makes Red Marine Algae special, is it provides potent antioxidant protection against environmental elements and free radicals.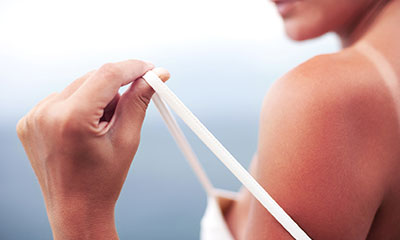 Our skin isn't as well protected as we'd like to think it is. There are a lot of dangerous skin damaging elements that roam about the environment. The sun for example, can damage our skin with ultraviolet light and make us look more older than we really are. Pollution isn't just bad for the environment, it's also terrible for our skin too. It breaks down the moisture retention system of our skin and causes wrinkles over time. These are just a fraction of the threats that our skin and, ultimately, our self-image faces from the environment each day. Although, they can't all be controlled, products containing Red Marine Algae extract can come a long way in limiting the effects of these environmental pollutants and free radicals.
Red Marine Algae extract, or Rhodophyta Seaweed, is so important for skin care because it's one of the few ingredients that is well-rounded. Red Marine Algae contains high quantities of peptides – which are instrumental for anti-aging products, sulfated polysaccharides, carotenoids, and fatty acids. All these components make up Red Marine Algae's extraordinary antioxidant properties. Individually, all these components are great, but put together, they might have the makings of the ultimate skin care plant.
Aside from its phenomenal antioxidants, Red Marine Algae is also known for its spreadable-nature and amazing texture. When applied to the formula of any skin care product they provide a unique softness and elasticity that makes the cream or masque malleable and soft. It spreads across wide areas of skin efficiently and helps with moisture retention in ways that you wouldn't believe.
It functions as a natural acne and pimple repellant. The antioxidants that can be found in Red Marine Algae make it a fantastic repellant against all forms of inflammation and environmental pollutants that can cause skin irritation, acne, and pimples.
On a related note, it also boasts of zero-irritation or side-effects during and after application. This is a rare feature that can sometimes be found in only all-natural ingredients like Green Tea extract.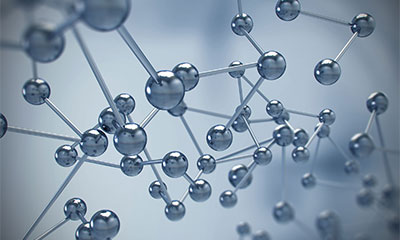 Like we earlier stated, it contains peptides and for those of you who are unfamiliar with the concept, peptides are the big boys of anti-aging products. They are one of the main ingredients in most anti-aging products and they help the skin slow down the aging process and sometimes even reverse it. They achieve this by increasing the thickness of skin, therefore making it more elastic and reducing wrinkles and fine lines. Long story short, they are extremely important when trying to maintain that youthful glow and Red Marine Algae is full of them.
Red Marine Algae has seemingly made its way into almost every skin care product out there. It's phenomenal water retention capabilities and vitamin content make it a must-have when manufacturing moisturizers. Its antioxidants and peptides make it a core ingredient in the production of anti-aging products. And its texture makes it a vital part of clay masks and other important skin care products. It is truly the miracle substance or plant that ties all products together. It's very valuable and rare so products that use them can be a little bit more expensive, but with attributes that fits in every skin care line, it is worth the amount that you see on those price tags.
Fun Fact: This might have nothing to do with the skin but did you know that Red Marine Algae is edible? It's used as an ingredient in the preparation of sushi because its packed full of vitamins and water. 🍣🍱👍
###
Learn more 👉 sanseti.com
Sanseti is a worldwide skin care brand offering clinically-proven, safe, and effective skin care solutions reaching women and men of every kind. Our goal is to nourish, maintain, and restore your skin to help it glow with a radiant beauty so you can always look your best. Formulated to delight the senses and deliver beautiful results, we design products powered by the best that science and technology have to offer, but rooted in the power and beauty that can be found in nature.
Follow Sanseti on all your favorite social media platforms! #GlowWithSanseti
f: @sansetiskincare
i: @sansetiskincare
t: @sansetiskincare
#GlowWithSanseti #skincareproducts #skincare #skincaretips #skincareroutine #skincarelover #skincareblogger #skincareaddict #skincarejunkie #organicskincare #crueltyfree #crueltyfreeskincare