As the new year begins, let's say goodbye to acne, age spots, wrinkles, and other skin problems. The stress of this past year has been tough on everyone's skin. With the fresh beginning of the new year lets start it right with a new skin routine using the best products for your skin.
Of course, everyone's skin is different. Some skin produces more oil than others, some is more sensitive to environmental factors and products, some dries out easily, etc. Each skin needs certain products personalized to your skin type. However there are certain staples that everyone should have in their cabinet. Here are six skincare products you need in your routine to start the new year off right.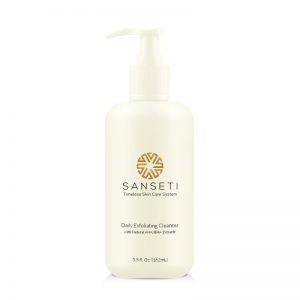 1. Cleanser
The first thing you should use to wash your face the moment you wake up to the first thing you should use in your routine to cleanse the day's wear and tear on your skin before you go to bed. If you haven't been washing your face with a cleanser daily and nightly before the new year, a cleanser is what you need in your skincare cabinet to start.
2. Toner
Apply a toner to your skin after washing your face. Toners can smooth, soften and calm the skin after a good scrubbing. Toners can contain certain ingredients like that can replenish and restore the skin. Depending on what problems your skin has will decide what toner you should apply to your skin. Nonetheless, a toner is definitely a necessity when it comes to your skincare routine.
3. Moisturizer
An absolute must! Everyone needs a moisturizer, even those who have oily skin. Sometimes the skin produces an excess amount of oil because it recognizes that it needs hydration and is trying to fill the need for it. Like cleansers, moisturizer should be applied in the morning and evening, ensuring that your skin remains hydrated throughout the day and night.
4. Sunscreen
Most moisturizers contain SPF in them, but sunscreen is necessary even in the winter time. Your skin needs to be protected from the sun's radiation. If your moisturizer doesn't already have SPF in it, add this additional step in your routine. You won't regret it years down the road when your skin still looks ages younger than it actually is.
These next two products are optional but those that you may want laying around to use whenever needed.
5. Exfoliation
Exfoliaters should be used minimally. This is the one product you may not need or have use for. Exfoliation helps remove dead skin, oil and debris from the skin. It should be used after you wash with your cleanser and before you apply your chosen moisturizer. Only apply when needed, never more than once or twice a week.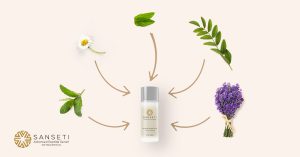 6. Serum
Lastly, serums are used to protect, hydrate, and nourish the skin. It's generally applied before moisturizer. All serums have different benefits to the skin. Some smooth the skin's surface, some minimize pores, reduce the appearance of wrinkles and some do all of the above. It's not necessary to use serums but they so help the skin maintain a younger, healthier look.
As you make your new year's resolution list, don't forget to add "upgrade skin routine." There are many products to choose from so just choose the ones that best suit the needs of your skin. Trial and error is normal when finding the right products for your skin. With these new products you'll say hello to brand new skin in a brand new year.

###
Learn more 👉 sanseti.com
Sanseti is a worldwide skin care brand offering clinically-proven, safe, and effective skin care solutions reaching women and men of every kind. Our goal is to nourish, maintain, and restore your skin to help it glow with a radiant beauty so you can always look your best. Formulated to delight the senses and deliver beautiful results, we design products powered by the best that science and technology have to offer, but rooted in the power and beauty that can be found in nature.
Follow Sanseti on all your favorite social media platforms! #GlowWithSanseti
f: @sansetiskincare
i: @sansetiskincare
t: @sansetiskincare
#GlowWithSanseti #skincareproducts #skincare #skincaretips #skincareroutine #skincarelover #skincareblogger #skincareaddict #skincarejunkie #organicskincare #crueltyfree #crueltyfreeskincare