A lot of people have heard of the elusive peptides and their somewhat complex nature and function. At this point most people think their standard and they just naturally look for it when procuring skin care products, but what exactly are these mind-boggling compounds, and how do they make our skin better?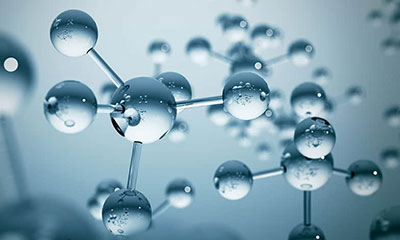 What are peptides?
Peptides are amino acids that are strung together, they are the "middlemen" so to speak in the amino acid-to-protein building blocks that make up basically everything in the body. Peptides, however, have become a term associated with skin rejuvenation. In simple terms, they slow down or even reverse the aging process. Skin, like muscles, are made up of protein. Peptide products, even though they are made for the skin specifically, come in hundreds of forms. They address different things because the skin isn't just made of a single protein type, there are various proteins responsible for different attributes of the skin and there are different products designed to tackle those proteins.
Collagen, for example, is responsible for the thickness of the skin and it tends to break down with time. Factors like UV rays and age leave the skin less tight and cause wrinkles to eventually form and that is where peptides usually come in to help us. A peptide that's engineered to aid collagen synthesis, when applied to the skin surface, will slow down the aging process and prevent wrinkles from forming.
Peptides in skin care products primarily offer some combination of anti-aging effects. They help slow down the aging process and they can basically confront every skin care need.
Target problem areas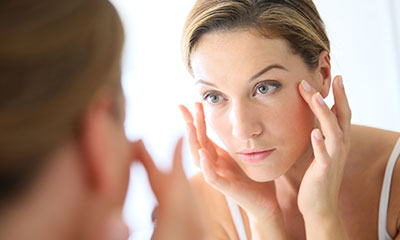 Peptides essentially send signals to our skin to produce more protein – especially collagen, the protein that controls the thickness of the skin. Remember when our skin could bounce back when we were kids and our grandma pulled on our cheeks? The collagen in our skin was responsible for that. Peptide products, in their most basic form, help in the synthesis of collagen but they are more streamlined than that. Different peptides produce and target different parts of the skin.
Hexapeptides, for one, help the facial muscles relax thereby reducing movements and limiting or reducing the formation of wrinkles. This peptide effects have been compared to Botox and some specialists have even equated their effects. Peptides are effective, but they aren't "magic," they help improve your features over time with continued, dedicated use. No single peptide cream, application, or collection of peptides can be equated to a cosmetic surgery. But it's much more cost-effective and does a great job!
Palmitoyl oligopeptide has been known to speed up skin growth and repair. It also reduces inflammation and protect the skin from UV damage.
Copper tripeptide is a peptide that is famous for its skin regenerative properties and its all-around care for the skin. Aside from its regenerative properties and anti-inflammation benefits, it also increases skin elasticity by improving collagen synthesis and it's also packed with antioxidants.
Keratin peptide products have been shown to greatly increase the overall moisture in the skin. They help skin and hair retain moisture better and they also increase skin elasticity.
In a nutshell, peptides are the miracle compound of the cosmetics industry, they basically combat all forms of aging and actually produce fantastic results. They reduce, and in some cases, eliminate wrinkles. They help with inflammation and they improve skin thicknesses. They bring color back to the skin and they have regenerative properties. They increase skin elasticity, help with moisture retention, and smoothen the skin amongst other things. Judging from what you just read about peptides they sound revolutionary and they might just be the one-stop product you need to add to your skin care routine today.
###
Learn more 👉 sanseti.com
Sanseti is a worldwide skin care brand offering clinically-proven, safe, and effective skin care solutions reaching women and men of every kind. Our goal is to nourish, maintain, and restore your skin to help it glow with a radiant beauty so you can always look your best. Formulated to delight the senses and deliver beautiful results, we design products powered by the best that science and technology have to offer, but rooted in the power and beauty that can be found in nature.
Follow Sanseti on all your favorite social media platforms! #GlowWithSanseti
f: @sansetiskincare
i: @sansetiskincare
t: @sansetiskincare
#GlowWithSanseti #skincareproducts #skincare #skincaretips #skincareroutine #skincarelover #skincareblogger #skincareaddict #skincarejunkie #organicskincare #crueltyfree #crueltyfreeskincare